3 Days Dalat Package Tour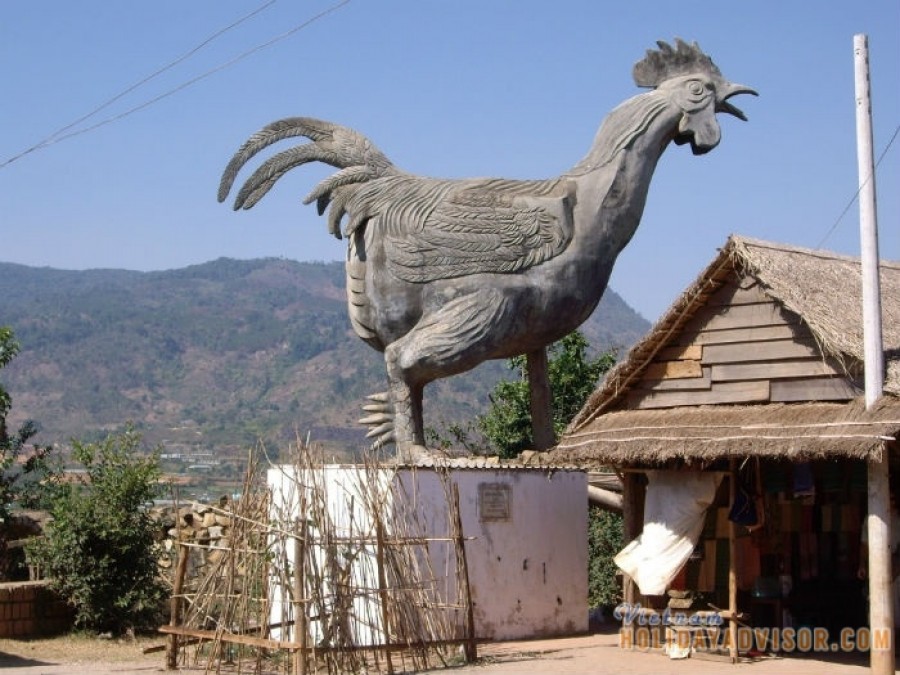 3 Days Dalat Package Tour
Introduce: If you have total three days in Dalat but haven't had any plan for where to go. who to meet, what to eat. we have an Itinerary here can answer all of your question below. hope you take your time to have look.
Itinerary:
Day 1: Dalat Waterfall and Countryside
Datanla Waterfall and Roller Coaster
Prenn Waterfall:
Coffee Plantation:
Pongour Waterfall:
Elephant Waterfall:
Weasel coffee, Coffee Shop and Sunflower farm:
Day 2: Dalat Flower and City Tour.
Old Railway station:
Linh Phuoc Pagoda:
Dalat Hydrangea Flower farm:
Tea plantation:
Thung Lung Den Coffee shop:
Dalat Flower Garden:
For More Information about the two first days tour. Please click the link here. Details program of Day 1 and Day 2
Day 3: Nature Lover Tour.
Robin Hill and Cable Car: From the height of more than 1.700 meters above the sea level. you can see water evaporating creates some cloudy flying in the air. down there is the city with some little houses in different colors. you can take a panorama picture of your family. the other side of the robin hill is a pine forest with some birds flying and chirping in the morning. enjoy the fresh air and take some pictures. then we get on the cable car. with the length of 2.3 km. the cab takes us going through a prime forest. look further you will see some farmers working on their strawberries farm. Dalat Cable Car
Truc Lam Monastery: It is located on Phoenix hill which can be reached by cable car. it is the biggest institute for meditation in the south of Vietnam, was built in 1993 this monastery is a perfect place for practice meditation. cos the weather in Dalat and the location in the middle of a forest next to a big lake. all the element created a harmony environment for meditation called Yin and Yang. Truc Lam Monastery
Tuyen Lam Monastery: The largest lake in Dalat. it is like an ocean winding around many islands. you can hire a boat to cruizing around the lake to the other side for a picnic. some fisherman is catching fish by the net. in the morning it is very misty and the pine forest bring to the lake a dark green color that makes you feel like you are lost in a fairy tale. Tuyen Lam Lake
Strawbery farm: Dalat is famous for Strawberries so let's visit a farm and harvest strawberries by your own. Choose your biggest strawberries to bring back your hotel for the dinner dessert.
Crazy House: it is one of the 10 most famous crazy house in the world. was built from 1983 it now not yet finished. the owner still living inside and she is gradually expanding it day by day. like a theme park make sure that you won't be lost inside. from the top of the building, you can see a panorama view of the city. the building architecture it is special like a root of a tree. because of the purpose of the lady, she wants to bring architecture close to nature. Crazy House
Bao Dai Summer Palace: The palace he used during the war. visit the place you will know more our history at and see the way a royal family living at that time. Bao Dai Summer Palace
Domain Demarie Church: Local call it cherry church. because the whole building was decorated in Pink color. it shining in the morning when the sun coming like a juicy cherry. it a convent, there are about 20 nuns living inside. they help children with disabilities doing some job to be a good citizen in the future. The Church is a combination between Roman architecture and Local ethnic architecture. Domain De Marie Church
Langbiang Mountain: The range of highest mountain in Dalat. A jeep will take us going up there. on the top, the weather is colder. make sure you bring your warm jacket. from the height of more than 2000 meters. you will see everything in Dalat, houses are small like ants. also, see the golden river and shiver river winding like a snake. our guide will tell you the romantic legend of this mountain and the local people handsome Lang and Beautiful Lady Ho Biang. Lang Biang Mountain
Lat Minority Village: Meet the chefs of the Lat Village. listen to his story of his people the original people in Dalat. drink some rice wine and contact the locals to know more about our culture and characteristics. you can stay here if you want =).
Advices:
Wearing shoes will be better for the waterfall.
Bring some extra money if you want to buy things.
We will bring some umbrella for you in case it rains. But you should check the weather. to bring your own raincoat if you want to wear your own one.
Tip for guide and driver: Our culture doesn't have tips. but you can tip them if you want to. it based on how satisfied you are.
Extra information:
Transportation: private car ( =6 persons : 16 seat Van)
Pick up and drop at your hotel or anywhere you want in the City (

pick up from the airport:

pay extra: 20 Usd).

pick up time

: 8.30 am
Tour includes all entrance fee. Car. driver. English speaking tour guide. one bottle of water.
Not included:

Your food

Hiden fee:

No hidden fee.
Price for our tour with tour guide and driver:
| | | | | |
| --- | --- | --- | --- | --- |
| Pax | 2 | 3 | 4 | 5 |
| Usd/pax/day | 50 | 40 | 35 | 30 |